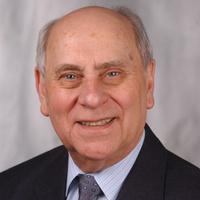 Musica Sacra is saddened to announce the passing of our Founder, and former Director of 50 years, Dr. Helmut J. Roehrig. He was a quintessential musician, and willing teacher of his craft. He was dedicated to his family and to presenting the choral works of the masters in the sacred places for which they were composed. He devoted his life to these two entities. He will be sorely missed by his loving family, the musicians whose lives he touched and the students he inspired. Memorials may be directed to the Dr. Helmut J. Roehrig Music Scholarship Fund at Xavier University, 3800 Victory Pkwy., 45207.
This entry was posted on Wednesday, November 8th, 2017 at 2:31 pm
You can follow any responses to this entry through the RSS 2.0 feed.