st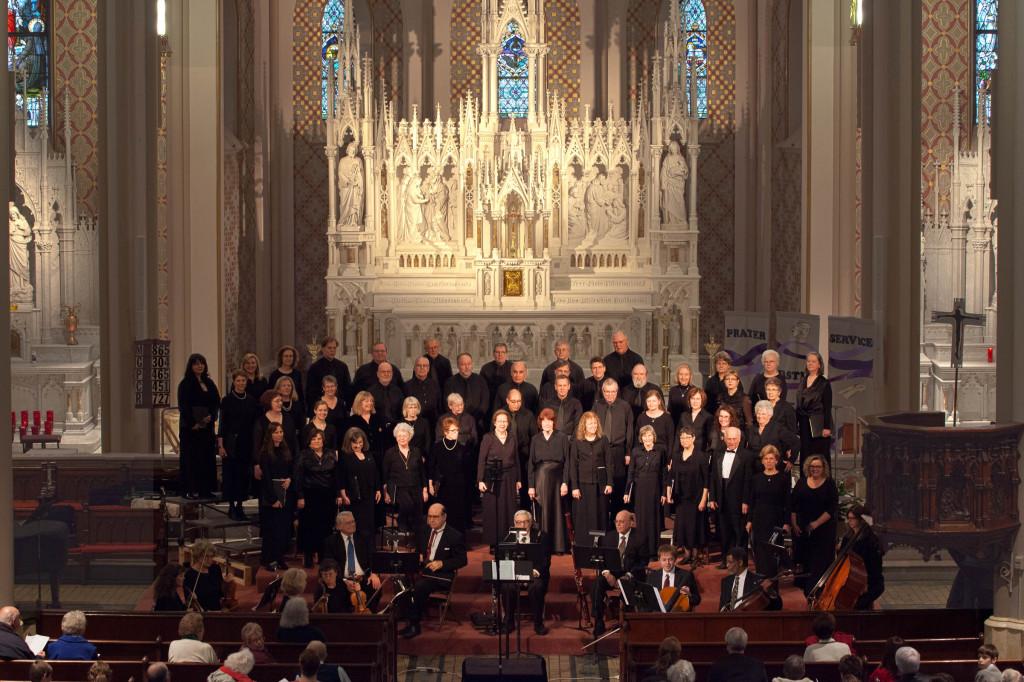 Musica Sacra, a choral ensemble which performs three concerts of sacred music annually, was founded by Helmut J. Roehrig in 1965. The inspiriation for Dr. Roehrig's ambitious endeavor was a recognition that the tradition of performing choral compositions with orchestral accompaniment during church services had virtually disappeared and deserved a revival through the dedicated efforts of an interested group of classical music devotees. Musica Sacra's first performance in February, 1966, featured selected motets, church sonatas, and the Coronation Mass by Mozart.
Since its debut, Musica Sacra has become a notable presence in Cincinnati's artistic community. It has contributed to the city's musical heritage by reviving interest in the performance of choral masterworks by the world's greatest composers and has become an admired tradition worthy of praise from professional reviewers and audiences throughout the Greater Cincinnati area.
The 60-member chorus is ecumenical and open to anyone with chorus experience and the desire to study and sing sacred choral masterpieces. Auditions may be arranged by appointment. Rehearsals are on Monday evenings at Episcopal Church of the Redeemer, 2944 Erie Ave., Hyde Park. Our Sunday afternoon concerts last about one hour and are open to the public free of charge.
In 2014, Musica Sacra entered a new era with the announcement that Dr. L. Brett Scott would become the organization's second music director and that, after 49 years at the helm, D. Roehrig would become music director emeritus.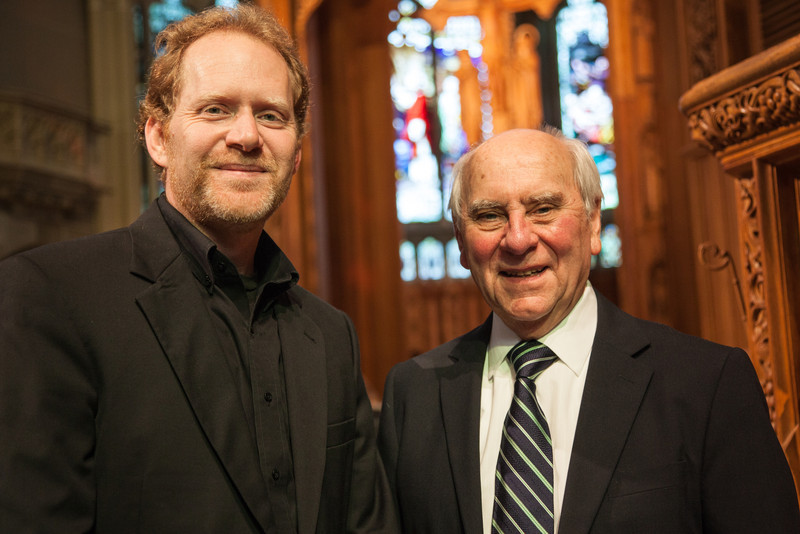 Music director L. Brett Scott, left, with founding director Helmut Roehrig