Spring 2017 Concert March 26 at St. Boniface
1 year, 1 month ago
Posted in: News, Past Concerts
Comments Off

on Spring 2017 Concert March 26 at St. Boniface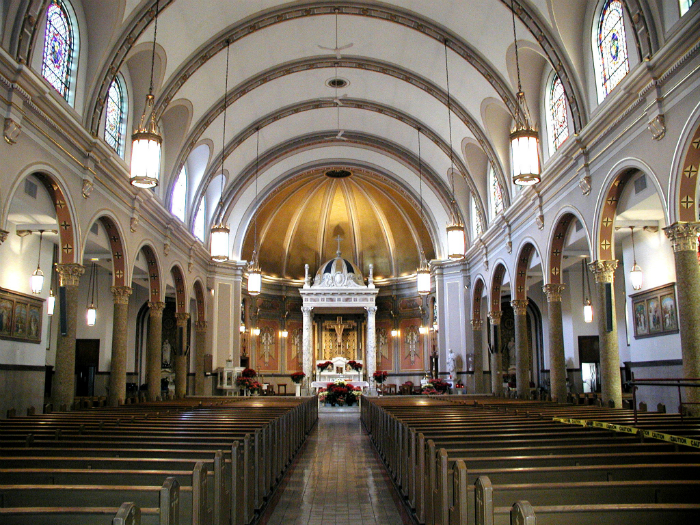 Join Musica Sacra at 3 p.m. March 26 as we welcome spring and two guest conductors at St. Boniface Catholic Church in Cincinnati's Northside neighborhood. On the podium for works from Germany and England will be Carlton Monroe and Avishai Shalom.
Monroe, artistic director of the Cincinnati Bach Ensemble and director of music at St. Thomas Episcopal Church, opens the program with Johann Sebastian Bach's cantata Dazu ist erschienen der Sohn Gottes (For this the Son of God appeared), BWV 40. Monroe is a specialist in the Bach cantatas and leads monthly programs featuring them at St. Thomas.
He concludes the program with Franz Joseph Haydn's Missa Sancti Nicolai (St. Nicholas Mass), written in 1722 (and revised in 1802) to celebrate the name day of Haydn's patron, Prince Nikolaus Esterhazy.
In between, Avishai Shalom takes to the podium to lead the Five Mystical Songs of Ralph Vaughan Williams, written early in the 20th century. For his text, Vaughan Williams set four poems — one in two parts — of George Herbert, a seventeenth-century Welsh-born English poet and Anglican priest. Shalom is a graduate student in orchestral conducting at the College-Conservatory of Music.
St. Boniface is at 1750 Chase Ave.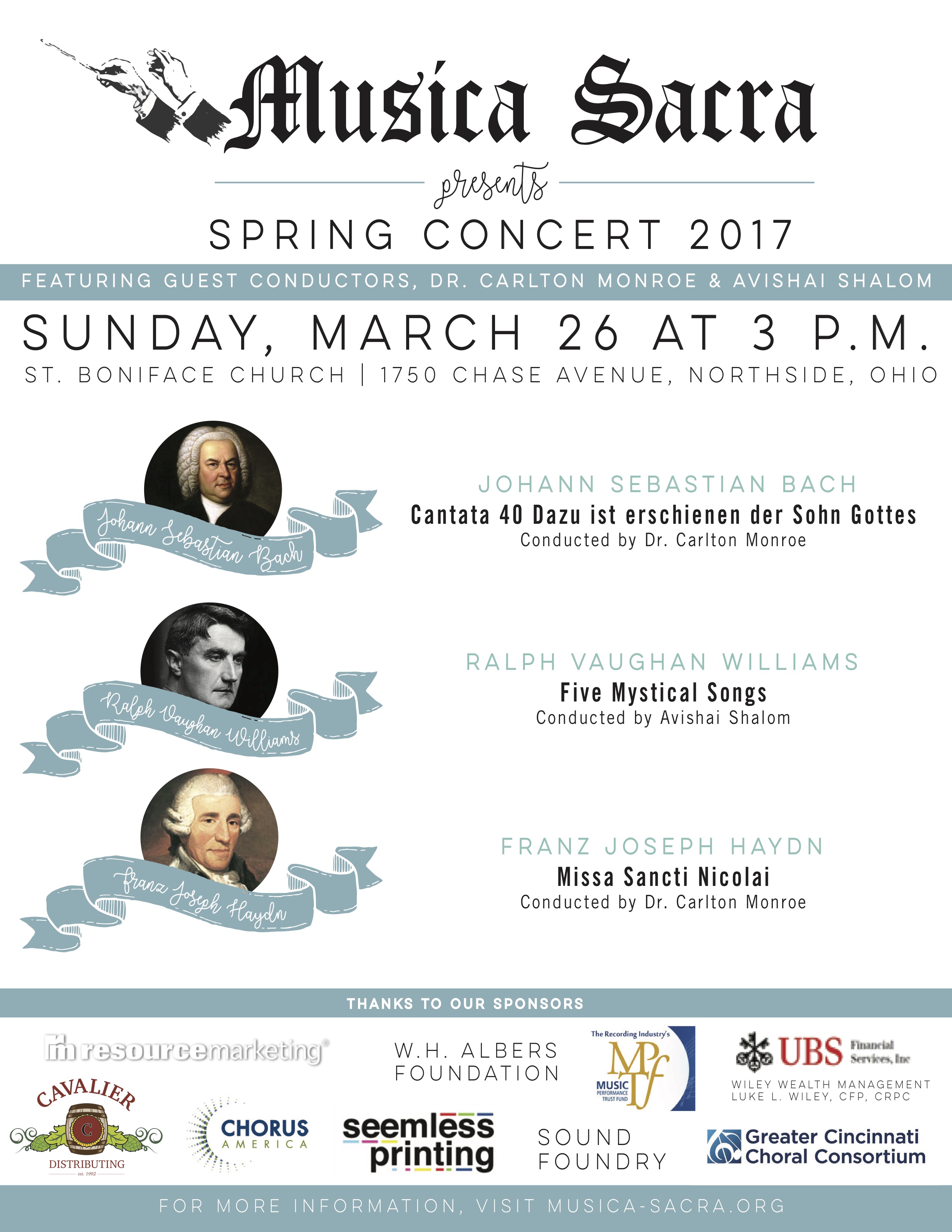 To download the flyer as a PDF, please click here.
This entry was posted on Friday, January 27th, 2017 at 6:09 pm
You can follow any responses to this entry through the RSS 2.0 feed.