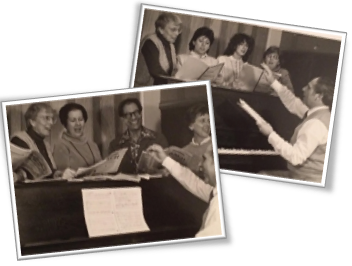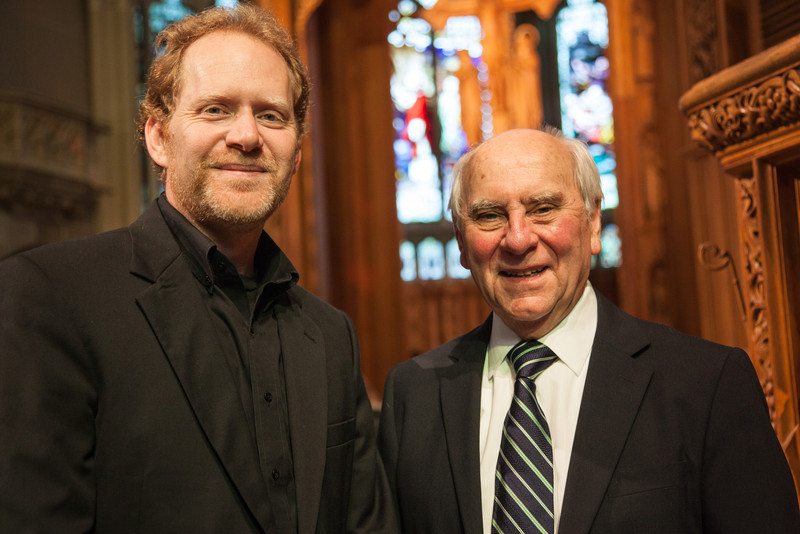 Our Legacy
Founded by Dr. Helmut J. Roehrig in 1965, Musica Sacra's first performance was at St. Gertrude's Church in Madeira in February 1966, featuring selected motets, sacred sonatas, and the Coronation Mass by Mozart.
The inspiration for Dr. Roehrig's ambitious endeavor was a recognition that the tradition of performing choral compositions with orchestral accompaniment during church services had virtually disappeared and deserved a revival through the dedicated efforts of an interested group of classical music devotees.
Today, our repertoire continues to include sacred masterworks by composers such as Bach, Handel, Vivaldi, Schubert, Rutter, Finzi, Charpentier, Vaughan Williams, Durante, and Holst.
Notable performances
In addition to performing free concerts before Tri-state audiences, the chorus has presented concerts in historic churches in Germany, Austria, Italy and Switzerland.
Musica Sacra was also awarded a Silver Certificate in the 2012 World Choir Games, which were held that year in Cincinnati.  Watch a portion of our performance here: https://www.youtube.com/watch?v=mvdNXatY2WY
A new era
In 2014, Musica Sacra entered a new era with the announcement that Dr. L. Brett Scott would become the organization's second Music Director.  Dr. Scott was nominated by Dr. Helmut J. Roehrig, who assumed the title and duties of Music Director Emeritus. Dr. Scott has been a faculty member at Cincinnati's College-Conservator of Music since 2007.  He conducts the CCM Chorale and the Opera D'Arte undergraduate operas.
Honoring our founder
On November 6, 2017, the entire Musica Sacra family was saddened by the passing of our founder, and former Director of 50 years, Dr. Helmut J. Roehrig. He was a quintessential musician, and willing teacher of his craft. He was dedicated to his family and to presenting the choral works of the masters in the sacred places for which they were composed. He devoted his life to these two entities. He will be sorely missed by his loving family, the musicians whose lives he touched and the students he inspired.
In his memory, Musica Sacra established the Helmut J. Roehrig Memorial Endowment Fund.
Donate Online,
via PayPal or Credit Card
Or, you may send a check payable to:
Musica Sacra Foundation
PO Box 43122
Cincinnati, OH 45243