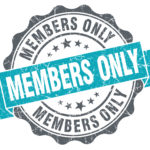 General Information
CLICK HERE for chorus member Season Information, including concert dates, dress rehearsal schedule, and program repertoire.
Rehearsal Notes
Rehearsal notes for our upcoming concert will be posted here.
Rehearsal Tracks
CLICK HERE for Requiem practice tracks
(pw: mcptracks2020)
NOTE:  These files can be downloaded to any device, courtesy of Manhattan Concert Productions.
Cantique de Jean Racine rehearsal tracks coming soon!
2020 Carnegie Hall Trip
CLICK HERE for more information about the trip, including rehearsal schedule, concert attire, etc.
CLICK HERE for Rehearsal Tracks (pw: mcptracks2020)
CLICK HERE for Participant List (Contact trip coordinator for password.)