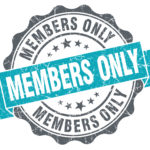 Annual Dues
Dues remain the same as in years past:
$40 per individual
$60 per household
You may send a check, or pay online.
Mailing address:
Musica Sacra Foundation
PO Box 43122
Cincinnati, OH 45243
Pay online:
(Use Paypal or Credit Card.)
NOTE:
This payment button is for Membership Dues only. If you wish to make a donation, please use our Donation form.
Concert Attire
For Everyone:
NO perfume or cologne, no strong-smelling fabric softener.
Music (including music scores on an electronic device) must be in a plain black folder or binder.

Please do *not* hole-punch sheet music!

Black socks or hosiery
Black belt, if needed
Comfortable, low-heeled black shoes
Masks (currently optional) must be solid black with no decorations or words of any kind
Jewelry should be understated. The idea is to blend in with everyone else vs standing out.

Ex. A string of pearls, a chain with a cross, etc.
NOTE: Events presented by other organizations may have different jewelry requirements.
Option 1:
Black dress pants
Black shirt
Black neck tie (if button-down dress/Oxford style shirt)
Black jacket (if short sleeved-shirt)
Option 2:
Black dress (Knee length or longer; Min. ¾ sleeve)
Option 3:
Black dress pants, or black skirt (Knee length or longer)
Black blouse (Min. ¾ sleeve. No décolletage. No bare shoulders or neck lines. )
Rehearsal Info
Rehearsal Location
Episcopal Church of the Redeemer – Sanctuary
2944 Erie Ave
Cincinnati, OH 45208
Rehearsal Schedule
Monday evenings 7:15-9:30 pm, unless otherwise noted below or announced by Chorus Manager.
FALL CONCERT
August 30; September 13, 20, 27; October 4, 9*, 11, 18

Sat Oct 9th (9:30am – 12:00 noon at Redeemer)

October 23 – Dress Rehearsal/Sound Check – Saturday morning (Call: 8:30 AM)
CHRISTMAS CONCERT
October 25, November 1, 8, 15, 22, 29; December 6
December 11 – Dress Rehearsal/Sound Check – Saturday morning (Call: 9:00am)
SPRING CONCERT
DATES SUBJECT TO CHANGE due to evolving local public health conditions. Please watch your email!
January 31; February 7, 14, 21, 28; March 7, 14, 21,28; April 4, 11*

NO REHEARSAL: January 10, 17, 24

Rehearsals Onsite at CCM: [UPDATED: APRIL 18, 2022]

Mon, April 11 — 7:30 – 9:30pm* – CHANGE of location to CCM due to Holy Week.
Mon, April 18 —  4:00-6:00pm — Corbett Auditorium
Tues, April 19 — NO rehearsal
Wed, April 20 — 8:00-10:00pm — Corbett Auditorium
Practice Tracks
NOTE: Due to their large file sizes, Vocal or Full Score PDFs have not been downloaded. The links below will take you to the "source" website (CPDL, IMSLP, etc.).
Beethoven | Mass in C, Op. 86
Haydn | Lord Nelson Mass

ChoralTracks Vocal Learning Files

Nunes Garcia | Psalm Settings
J. S. Bach | Christmas Oratorio (Cantatas 1 & 3)

Spoken Text – Thank you, Renate (soprano)!

Brahms | Ein deutsches Requiem

ChoralTracks Vocal Learning Files