Education & Outreach Programs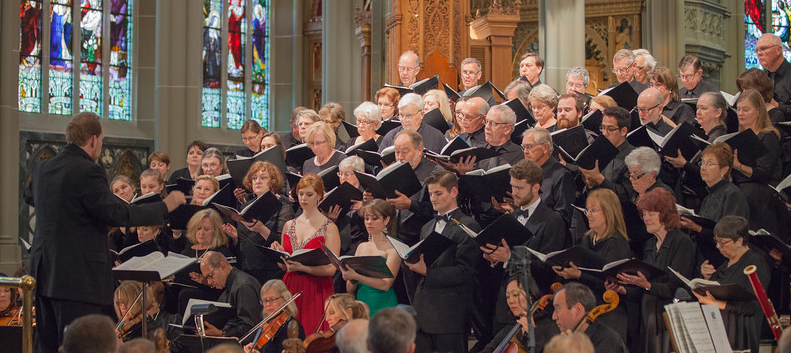 [Pictured: Our 2015 50th Anniversary Concert at Cathedral Basilica of the Assumption in Covington, KY, featuring student soloists from CCM.]
Program Goals
1) to provide students with the opportunity to perform masterworks of choral literature with a live orchestra of professional musicians;
2) to provide students with the opportunity to participate in an intergenerational, high quality choral program that they may not otherwise be able to experience; and
3) to expand access to performance opportunities to local high school students attending schools without well-supported music programs, with a particular emphasis on underserved populations in our community.
Contact Us to learn more about these programs, and how to participate.
Apprentice Conductor Program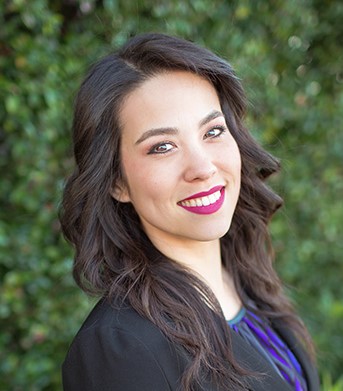 Working under the direction of our Music Director, our Apprentice Conductors assist with preparing the chorus for upcoming concerts, and they conduct selected pieces at each performance.
Through our partnership with University of Cincinnati College-Conservatory of Music, we have had eight graduate-level conducting students participate in this program since its inception in 2016.
[Pictured: 2023-24 Season Apprentice Conductor, Christin Sears.]
Student Ensemble Collaboration Program
Our Student Ensemble Collaboration program has been in place almost since the beginning of Musica Sacra's existence. To date, we have worked with student ensembles from Xavier University, University of Cincinnati College-Conservatory of Music, St. Xavier High School and the Cincinnati Boy Choir. Student ensembles participate by learning and performing the same piece we are a joint ensemble, or by preparing their own program to be performed at a concert. We put this program on hold during the pandemic, but look forward to reinstating this program for our 2023-24 season.
[Pictured: 2019 Spring Concert at St. Boniface Church in Northside, with students from CCM Chorale.]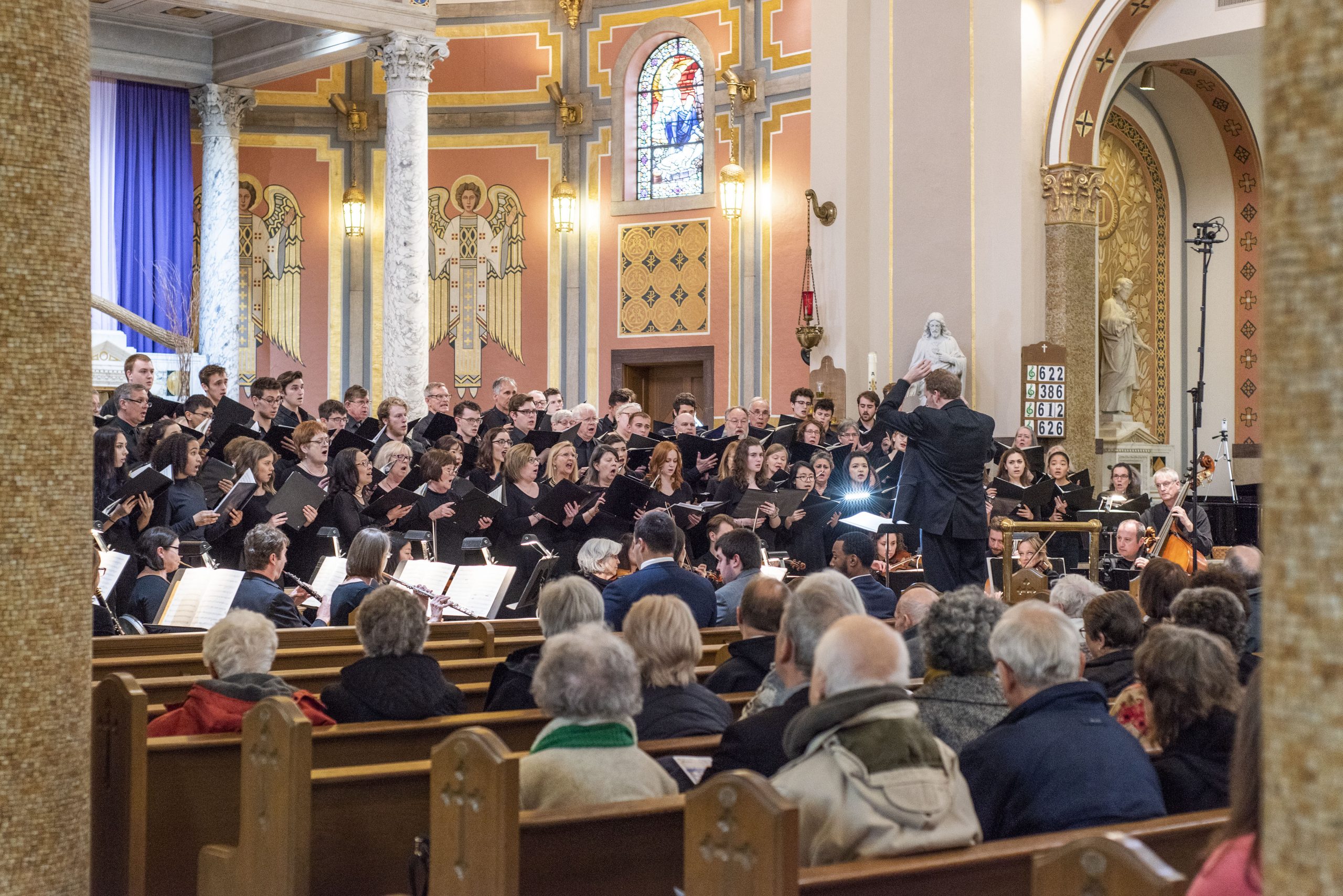 High School Choral Apprentice Program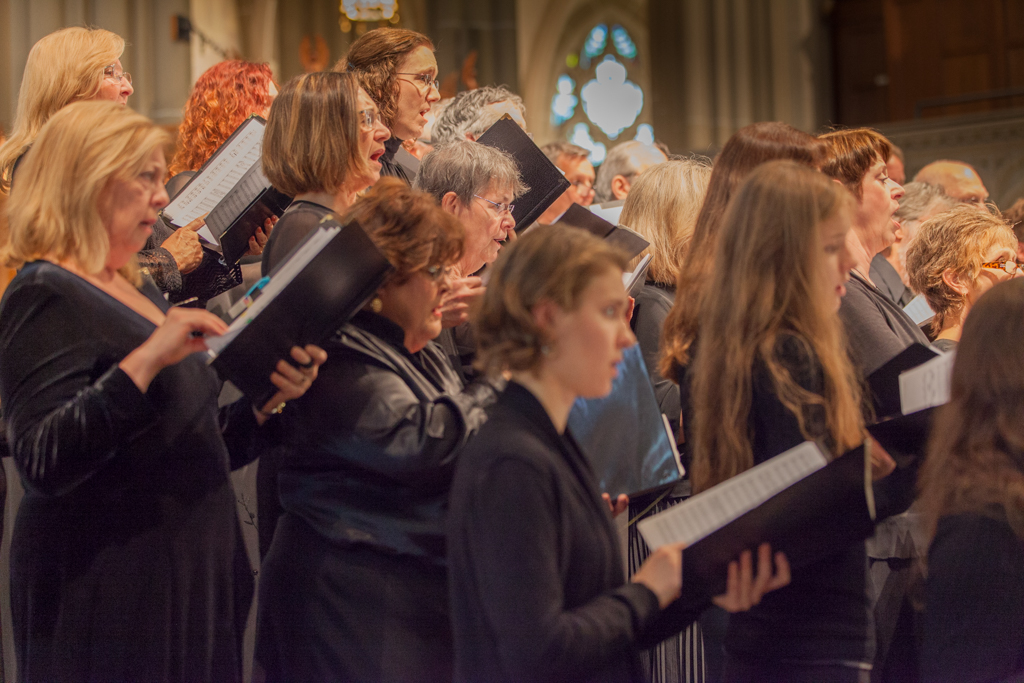 While we have had high school students sing with us in the past, in 2023, we formally launched our new High School Choral Apprentice program. During this six-week program, participating students rehearse with us, and will perform alongside us in our Spring Concert. Students will also receive voice coaching & small group instruction at each rehearsal. This program will be provided free of charge to student participants. A teacher recommendation is required.
[Pictured: High school student participants in our 50th Anniversary Concert in 2015 at Cathedral Basilica of the Assumption in Covington, KY.]